Process Control Kft (Ltd) is a private engineering company founded in 1990 to solve industrial process control problems. Today our main activity is developing and manufacturing flow computers.
Our flagship product is the UNIFLOW-200, a state-of-the-art, highly reliable, user and budget-friendly flow computer. It incorporates the professional expertise of developing and operating 4 consecutive generations of flow computers. 
UNIFLOW-200 units are mostly used in oil and gas, power generation, chemical, food, and pharmaceutical industries. With more than 3000 successful applications UNIFLOW-200 enjoys solid reputation among customers.
We build our technology partnerships on long-term customer satisfaction. Our EN ISO 9001 quality management system is in effect since 1997.
To help partners with their calibration duties, we also established our ISO/IEC 17025 compliant Calibration Laboratory in 2001.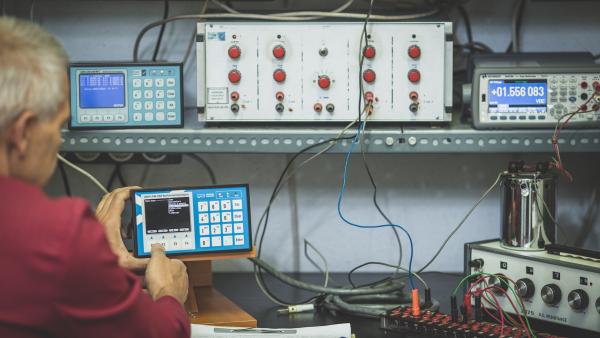 We recently launched this new website with a complete re-design of our brand, which is the first step of aiming our focus on the international market of flow computers.
Please never hesitate to get in touch with us about any questions, comments, inquiries you might have.
We're happy to help.
The Process Control Team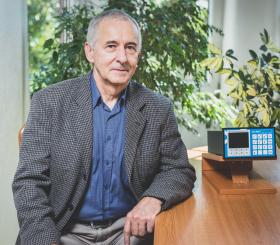 Imre Veres
As manager I try to bring out the best from the team. I make sure proper working conditions are always given, I oversee development and production, maintain relations with current and future customers, and help with any problems that emerge while using our instruments.
Ákos Gesztesi
I commit all kinds of hardware crimes so that our programmers are never bored. I oversee the calibration laboratory as head of quality control and I try to find deficiencies in our quality management system as an internal auditor.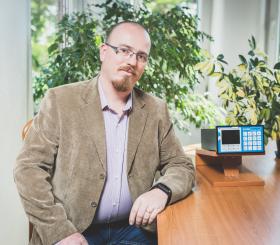 József Kovács
Senior Software Developer
I coordinate all the software related work in the company. Most important areas for me are the kernel, measurements and processing measured data, data logging, and all kinds of communication puzzles.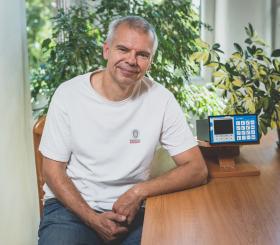 György Króner
Service engineer, head of laboratory
I set up newly made flow computers, repair machines that are out of order or got damaged, and I carry out calibration of the instruments as head of laboratory.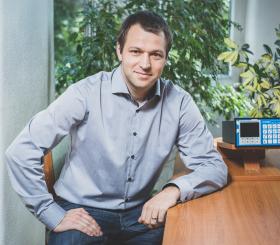 Attila Lőrincz
I am responsible for the programming the HMI interface software, the built-in web server, and the log editing services. Doing magic with card handlers is also in my job description.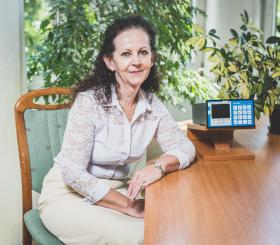 Tamásné Alföldi
I make sure that all flow computers are manufactured on time. I coordinate production, procure parts and materials, maintain order in our stock and help Imre with the day-to-day administration.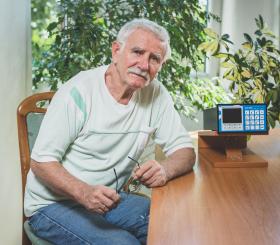 György Kenéz